CT-03 RMU LBS Operating Mechainsm Suitable To Unit Safe
CT-03 RMU LBS Operating Mechainsm Suitable To Unit Safe
Opening or (fuse) tripping operation:
Enter opening button (or simulation fuse tripping) or electrify the electric operating tripping coil, another spring energy is released,lead the body to opening, the primary circuit break.
Grounding closing operation:
Operating handle plug in the bottom of the mechanism (grounding operating shaft), clockwise rotation for about 90°,body is grounded by mechanism spring force, primary circuit closing.
CT-03SJ/DJ instructions and operating specification

Fixing the mechanism on the body, using the specialized operating handle, plugging the top of the mechanism ( closing operating shaft ), clockwise rotation for about 90 ,the body and the circuit is closed by the spring force, Or entering the closing button for electric operating, electrifying the motor, all these complete the switch closing operation.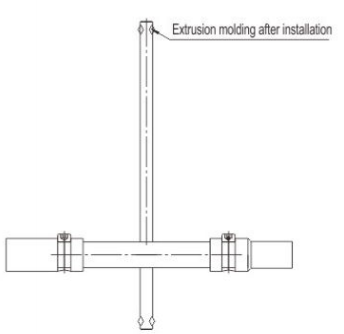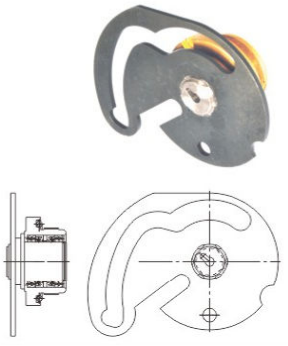 CT-03C electric parts of operating mechanism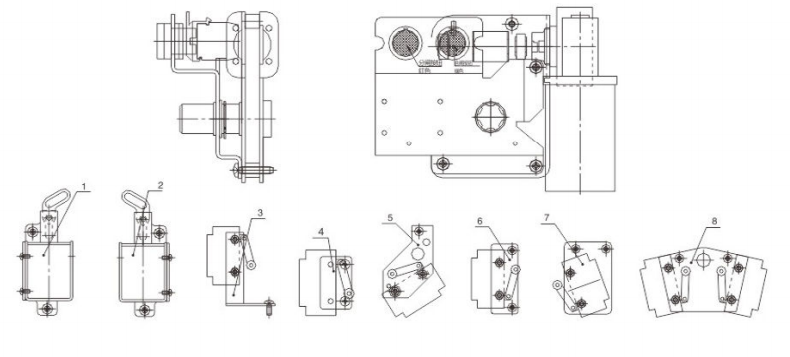 | No. | name | symbol | amouts | remarks |
| --- | --- | --- | --- | --- |
| 1 | Opening col asembling | XGN.6XJ.610.002 | 1 | |
| 2 | Closing col asembling | XGN.6XJ.610.001 | 1 | |
| 3 | Mounting pae(fuse contact)asembling | XGN.5XJ.062.010 | 1 | For cabinet |
| 4 | Mounting panel(manual,ectic toging swtich) | XGN.5XJ.062.013 | 1 | |
| 5 | Mounting panel (energy sorage nicain), asembling | XGN.5XJ.062.008 | 1 | |
| 6 | Mounting panel (energy storage switch asembling | XGN.5XJ.062.011 | 1 | |
| 7 | Mounting panel (cable vault door) asembling | XGN.5XJ.062.009 | 1 | For cabinet |
| 8 | Mounting panel (osition switch) asembling | XGN.5XJ.062.012 | 1 | |