CT SF6 Schneider Operating Mechainsm Suitable To SM6
CT SF6 Schneider Operating Mechainsm Suitable To SM6
The CT SF6 operation mechanism called 36 operation,which ensure switchgear work steadily and safe
CT-C(A)spring operation mechanism
Manual in-coming
Code:CT-SJK(K type)
Electric out-coming line
Code:CT-SJK(K type)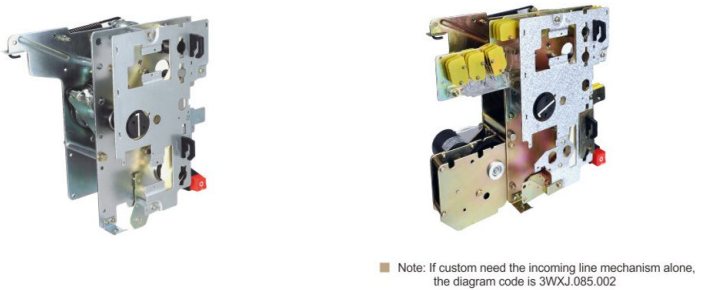 The operating instruction
The closing operation of the load switch
Plugging the operating handle into the hole of the closing operation shaft (lower right corner) clockwise rotation for 180℃, themechanism leads the contact to complete the closing operation of the load switch quickly. At the same time the spring with energystorage is ready for tripping.
The opening operation of the load switch
Just stiring the tripping by opening button. the opening spring energy is released. and mechanism leads the principal shaft to complete the opening operation quickly.
The grounding operation of the load switch
The grounding operation of CTo-aC IXJ (A) spring operation mechanism is same to the CTo-aC (K).
Note: 1. The spring operation mechanism with outgoing line include the functions of the fuse tripping, manual tripping knob. Inaddition, it can include tripping coil and overcurrent tipping coil.
2. If users order elecric spring operation mechanism, please note the rate of voltage ( such as DC220, DC110, DC48, DC24)
3. If users need the shunt trip coil, please specify the rate of the voltage, or it is recognized the same voltage level as the electricoperating motor.
CT operation handle 5WXJ.253.027
lower interlocking 5WXJ.362.007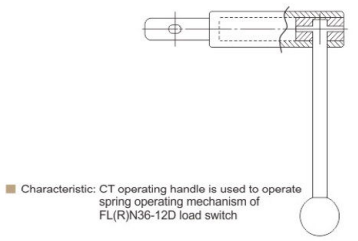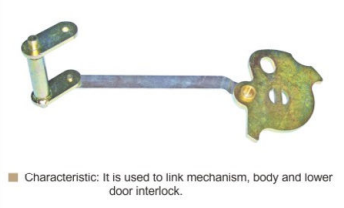 Fuse tripping installation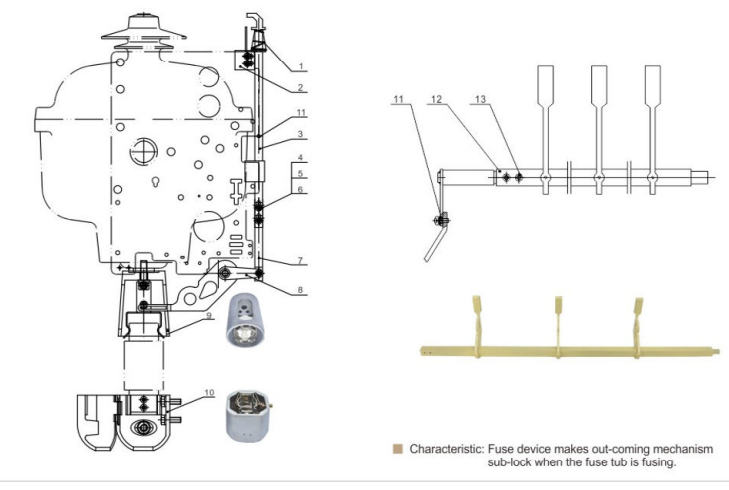 CT SF6 Operating Mechainsm Suitable To SM6
YouTube Link:https://youtu.be/2jlGYXzdSIE